Video is now loading...
So in the meantime
keep reading below ;)
Roberto Enamorado aka Robertoinlove has been engaging with the NYC community since he was a teenager through a variety of facets-including working in after-school programs, teen mentorship programs, assisting families in need of food-advocacy, grassroots activism, forging interprofessional and cross-functional collaborative strategies with local government agencies, economic development agencies, chambers of commerce, foreign consulates, not-for-profits, educational institutions, workforce development entities, banks and private sector providers-and is currently focusing on multimedia artivism. Much of this was inspired by post-traumatic growth after recovering from Cancer, which brought him to learn about many avenues money is generated at the expense of the well-being of others. He is looking forward to exploring social entrepreneurship in tandem with original and collaborative art as tools for altruistic social change...
So in the meantime
keep reading below ;)
About "Old Oppression - Different PhAse": That time that I fell in love, and found a stone... I came across the blue stone on the last day I visited you. My last stop was a local tourist shop. I wanted to learn more about this stone, not just from a textbook or a museum, but also how it was extracted. So I decided ***k it, I could be my own journalist for a day instead of reading about it. In discovering this stone it lead to a journey, in which I was met with the beauty of tranquility in the color, and the dark side of how this is taken out of our Earth. Some people say slavery is over, some of us call it modern day slavery. Others say it's a choice, an opportunity even. What's your opinion? This collectible creative piece by yours truly, Roberto Enamorado aka RobertoInLove, incorporates succinct autobiographical accounts and Romanticism - the 18th century philosophical movement - with original photography and typography.
Cultivating my interest in how people, things, and systems interdependently function - working within mission-oriented organizations, has helped me actuate a purpose-driven lifestyle. For me, it has been a catalyst towards becoming a proponent of alternative forms of education, socio-cultural concern, and socioeconomic adaptability - starting from a summer job, sanding and installing car wheels at a mechanic shop in Connecticut, at the age of 12.
Independently, as an author, poet, performer, composer, digital and multimedia artist, I create art to bring attention to and build community, through a lens of empathy. Merging my goals with my professional life, for over ten years, have connected micro-entrepreneurs, both aspiring and established, with a suite of local business tools and resources. In organizing workshops and seminars, to assist the micro-business community, I helped in meeting or surpassing goals that were aligned with New York City's Immigrant Business Initiative. More recently, reinvented myself into a "Social-micropreneur", and certified Minority-Owned Business Enterprise (M/BE), am also providing bilingual English | Spanish public speaking, instructional, and training services.
My dynamic people-centric skills were born collaborating with after-school, teen mentorship, public healthcare, and food security/advocacy programs. I have assisted, co-coordinated and/or led; grassroots outreach, and instructed digital literacy trainings to individuals of 60 plus years of age, throughout the 5 boroughs of New York - including residents of New York City Housing Authority's Queensbridge Houses, the largest public housing development in North America; Red Hook Houses in Brooklyn; Mott Haven Houses in the Bronx; Stapleton Houses in Staten Island; and Jefferson Houses in Manhattan. Upward spiraling full circle, I have experienced the life-changing privilege, promoting cutting-edge advents in personal transportation, and sustainable energy, working for Tesla.
​
Aligning exceptional bilingual interpersonal, and intergenerational communication experience, make me an effective contributor to multifaceted public relationships - welcoming the opportunity to contribute my creativity in ways that give people the inspiration, motivation, and ability, to meaningfully direct their own futures.
A revolution, from a lens of empathy, to propagate throughout space and time!
To contribute to a mass paradigm shift... I'm currently working towards addressing social and conceptual isolation - through random acts of kindness, Art and Artivism, social events, supportive in-person or over the phone conversations [sometimes that includes a little "Tough love"], digital content, being proponents of minimalism, sustainable living, mental and holistic well-being, Alternative Education (at home, in classrooms, digital environments, workshops and seminars) - to empower others through a lens of empathy.
My social media hashtag mantra: To strive to be a better person, I express: #Aesthetics, #Altruism, #Unity. When I fail, I try to: #REcalibrate #REbuild #REsist #REvolt #REvolution. My story: The internal #Fluctuations of #Empathy and #Apathy, #Rage and #Romanticism . . . #Actualization and #Frequential #REcomposition. My art and artivist work often revolves around the following words/phrases; #MultiMediaArtist #Storytelling #nycArtist #Minimalist #CancerThriver #Obscene #Perspective #Meditation #MentalFitness #AlternativeEducation and #WeAreAllOne. "Acknowledge where you are, work towards where you want to be, and encourage others along the way . . . and #LaughAlongTheWay too" ~ Roberto Enamorado aka Robertoinlove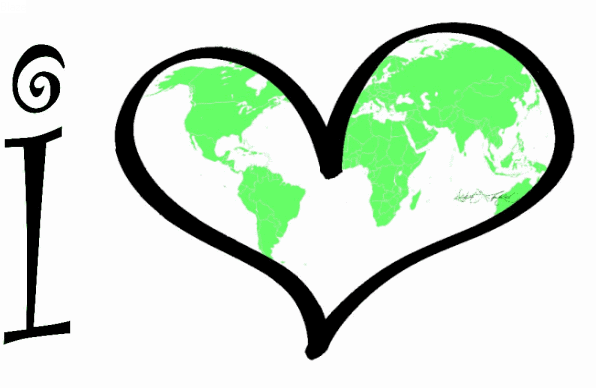 The Philosophy ​
​
"I strive to not divide humans into nations, political parties, stereotypical gender roles, races, religions, creeds or classes - or consider animals, plants, insects and other lifeforms as less important inhabitants of the universe. All we touch, taste, see, smell, feel and other interactions we may never perceive, can't be destroyed, they can only change form. We are all one." ~ Roberto Enamorado
​